Summer ETCH INK workshop and group show
ATHENS PRINTMAKING ART CENTER – PANDOLFINI & SIATERLI
C.N.P.P.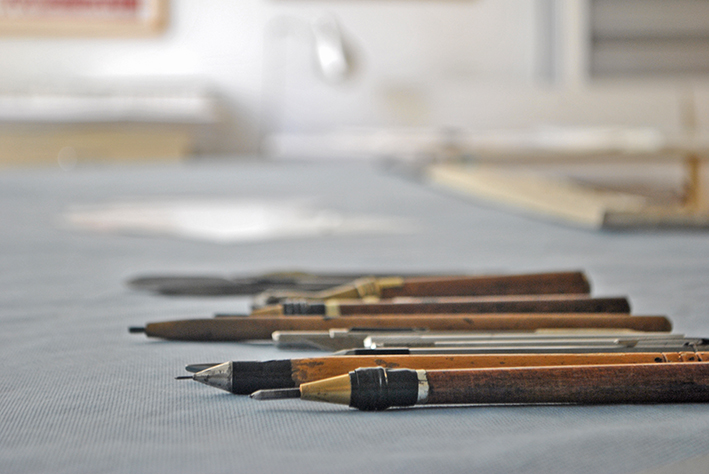 "ETCH INK"
Summer ETCHING workshop and group show
in Athens (GREECE)
For artists, fine art students and art lovers
–//–
Duration: 1stJuly – 11th July 2019
Address: 78 VAFEIOCHORÌOU str.
Website: www.athens-printmaking.com
Email: info@athens-printmaking.com
ATHENS PRINTMAKING ART CENTER – K%X Pandolfini & Siaterli is a unique professional printmaking studio (operating since 1977) in the city of Athens (GR) specializing in engraving and printmaking methods, educational workshops, seminars, exhibitions and life long learning activities for artists and art amateurs.
Its printmaking contemporary art collection includes approximately 2000 important artworks from the Greek history of contemporary printmaking Art.
The collection has been created through decades of close cooperation with the most important artists and galleries of Greece and other countries.
ETCH INK, the gallery space is located on Lycabettus hill, in the center of Athens near the metro station "Ambelokipoi". The work studio facilities are located in Polygono, neighbourhood.
APPLICATIONS ARE NOW OPEN TO SUBMISSION
"ETCH INK": Summer etching workshop and group show in Athens (GR)
Deadline for Submission:21st of April 2019.
Applications are to be submitted by email at: info@athens-printmaking.com
Successful applicants will be notified personally by email. A list of participants will be posted on the website on 24th April 2019.
Total tuition Fee: 1300 Euros
The fee includes: workshop, individual mentoring, accommodation, Greek lunch, selected evening activities, certificate of attendance, production, all print materials***, press release, opening & Exhibition at "ETCH INK" gallery space.
First installment of the tuition fee is due to application submission, second installment before 10th of June 2019.
Host: ATHENS PRINTMAKING ART CENTER – PANDOLFINI & SIATERLI C.N.P.P.
APPLICATION
The call is open to artists and art students willing to develop their ideas and professional skills in print. Art lovers/amateurs interested in printmaking are also welcome.
Application Deadline: 21th of April 2019, at 23: 59
Duration of Residence: 1-10 July 2019
Duration of Exhibition: 10-20 July 2019
Working Location: 78 Vafeiochoriou str, PC 114 76 Polygono, Athens, Greece. bus station No 15 Terma, also No 224 and No 140 / 4th El.Venizelou
Exhibition venue: 16 Argyroupoleos & 20 Armatolon & Klefton str, (metro station Ambelokipoi)
Accomodation venue: group accommodation in AirBNB apartments
Number of participants: maximum 10 people
The workshop culminates at a group exhibition show of all printed artworks at "ETCH INK" Gallery space, in Athens.
Art professional mentors and workshop leaders: Pino Pandolfini, Dimitra Siaterli and Valentini Mavrodoglou (assistant).
During the 10 day workshop participants will have the opportunity to:
Create prints in cooperation with the workshop leaders and experienced technicians (at 4 zinc plates measuring maximum 30 x 40cm)
Focus on 4 etching techniques (hard-ground, aquatint, sugar-lift and soft-ground)

*****

Have one personal mentoring session with the art professional mentor
Exhibit their work at the ETCH INK gallery space in Athens (press release, email announcements, social media communication, etc)
Get to know Greek artists and interact with them
Visit exhibitions, galleries and significant museum venues and monuments in Athens.
Tuition fee includes:
5 hours of daily morning instruction and support from workshop leaders
2 extra hours in the workshop (2 afternoons) to continue with work (optional)
One 90'minutes evening session personal mentoring with the art professional mentor
Exhibition of the artworks for 10 days (from 11th-20th July)
Mounting and hanging of the artwork and opening evening expenses
Promotion of the exhibition and press release with photographs on social media and local press
Certification of attendance at the workshop and exhibition
All art materials, use of tools and presses required to produce the artworks and mounts for the exhibited work. The participants will print their work in editions of 4, one of which will be exhibited at ETCH INK gallery space and will subsequently remain in the collection of the "Athens Printmaking Center – K%X Pandolfini & Siaterli"
Limited time cooperation contract with the Athens Printmaking Center
On departure, the participants will receive back their 4 plates and 3 prints for each artwork created during the workshop
Group accommodation in apartments (AirBNB) close to the centre of Athens, near the Athens Printmaking Center location.
Coffee, tea and refreshments daily in the workshop
Daily lunch meal at an exclusive "Taverna" (special food requirements are to be announced in advance)
Insurance for the participants of the Summer ETCH INK workshop and group show in Athens (GR) 2019 is in the responsibility of each participant.  The "Athens Printmaking Center" takes all measures for the smooth and safe running of the program, supports and ensures the daily operation of the workshop but does not take any responsibility for any accidents which might occur.
***** The oxidation of the etching plates is done with nitric acid.
Application form –
Resume of CV
Link to personal web site or any social media page/account
Images of artworks (10 pieces -jpg maximum 2 MB/each)
Copy of the bank receipt of the first deposit of 650€ for the tuition fee
Applications will be accepted on a priority basis
https://athens-printmaking.com/wp-content/uploads/2019/02/thumbnail_open-call-poster-01.jpg
1280
904
webmaster
https://athens-printmaking.com/wp-content/uploads/2018/03/engraving_logo.png
webmaster
2019-02-27 11:21:05
2019-03-18 17:54:54
Summer ETCH INK workshop and group show